In the over-crowded agency space, it is still challenging to find a firm that is comprised of genuine industry professionals who are on the leading edge of client dedication and service. It's even more difficult to find a firm that is minority-owned and independent yet well-established and funded and delivers fierce value for every dollar. While there are an abundance of start-ups and consultancies, there are few truly equipped and ready to take on client projects of any size, offering not only a consultative approach to strategy and creative, but delivering on flawless execution at an award-winning level.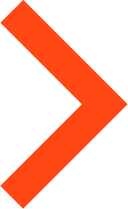 The Antithesis of the Madison Ave Agency
AQtion is a Woman and LGBTQIA+-owned and led company. We have deep respect for and a personal connection with each of our partners and colleagues. We ensure everyone feels nurtured and heard in a safe-space environment.
We believe in a diverse workplace and foster unique perspectives in an inclusive and welcoming culture. We know the most creative and innovative thinking comes from the most diverse teams. We want to work with you — join us!
Not only are we modeled to be a better agency for our clients, but we also want to create a better workplace.
We are bringing together the best of the best and we treat them the way they should be treated. We work hard and play hard, and believe that everyone who contributes to great results should be rewarded.